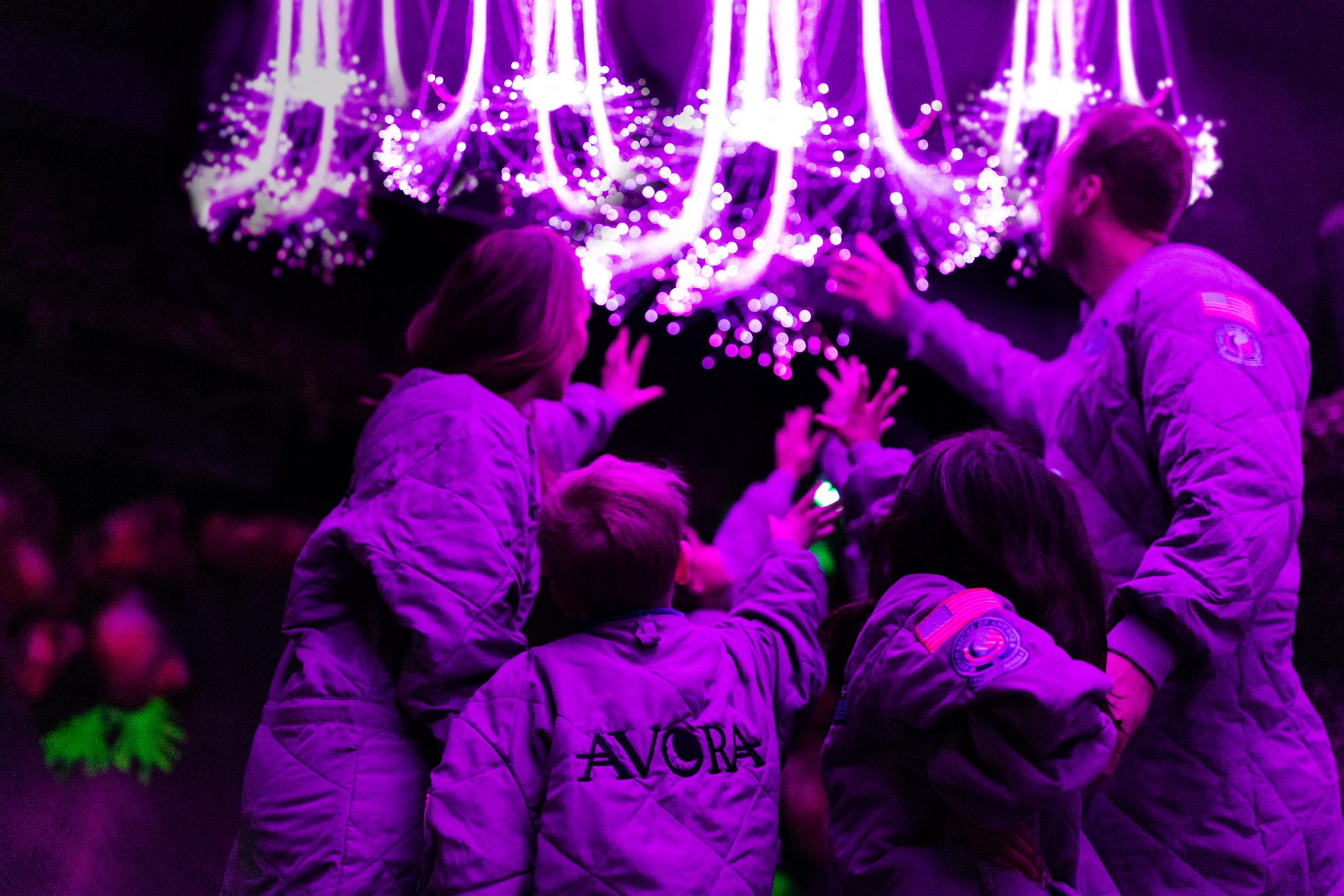 Welcome to Avora
Avora is a first of its kind immersive adventure where families can discover a brand-new world engulfed in mystery and wonder, brought to life through awe-inspiring theatrical sets, sensory experiences and a cast of talented actors.
Step through the newly discovered gateway into the magical world of Avora! Meet with locals and explore the world. Watch in awe as the world turns from day to night, and witness the mysterious and magical beauty of the lush new land.
Be prepared, things are not what they seem, and you will have to make a decision on the fate of the world! Will you look to exploit it or will you help protect Avora!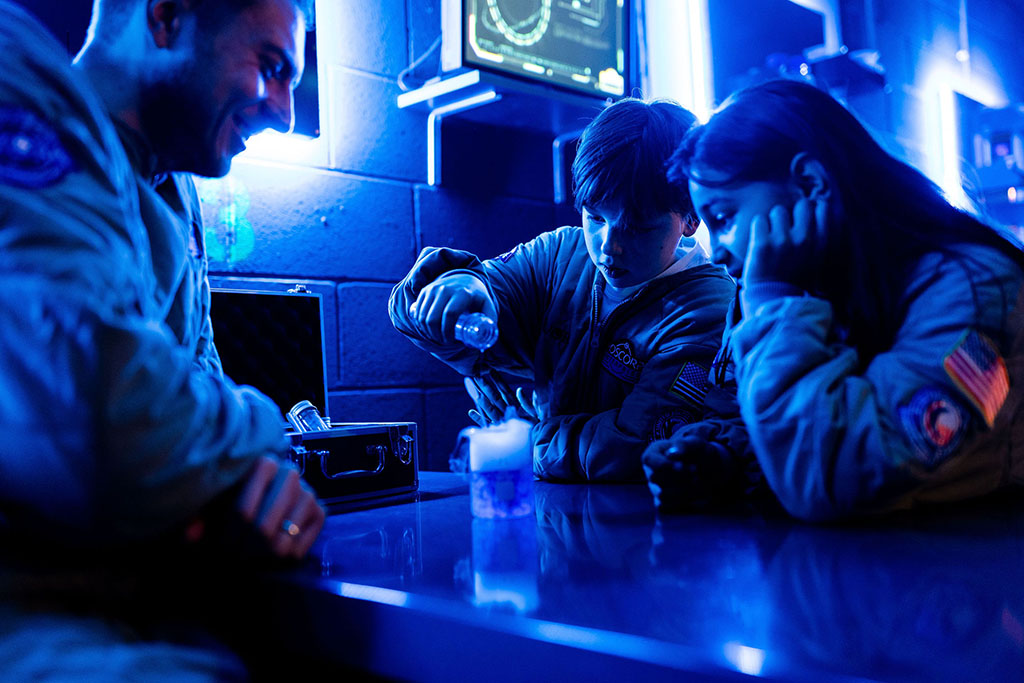 Your First Stop
Roscorp Laboratories
Upon arrival you will be welcomed to Roscorp Laboratory, where you will be given a specially designed uniform made for missions to Avora, as well as your briefing from Dr C. Shelly. Due to the planet's atmosphere being different to our own, you will each receive a drink made from a precious sample of Luminol, discovered on Avora. Watch as this substance changes colour, shimmers and smokes, helping to acclimatise you to the new world you are about to enter.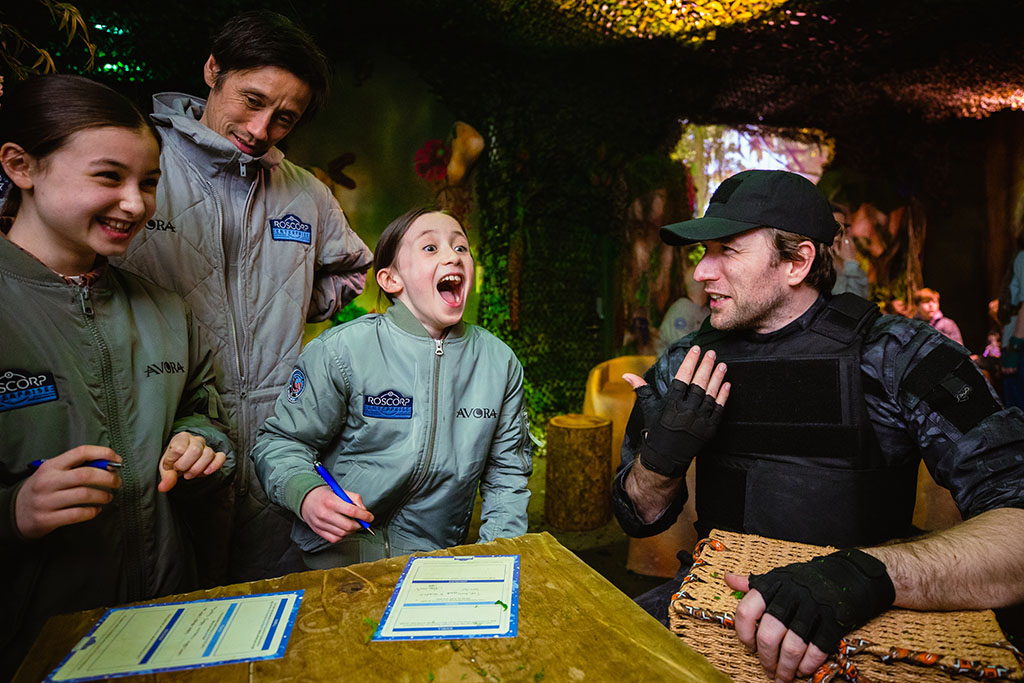 Next Stop
The New World
As you step through the gateway you will be struck by the rich mystical woodland which you will explore with the guidance of the local inhabitants, the Avorians. Here you will discover some Avora's unique and exotic treasures. You will be tasked with sensory challenges to learn and understand what makes Avora so special.
Last Stop
Avora Nights
As day turns to night, you will witness the lush magical world really come to life. The bioluminescent ecosystem transforms the landscape into an extraordinary sight! Can you gain the trust of the locals and discover all of the wonders of the world!
Useful Information
Dates:
For available dates please click here
Opening Hours:
12:00pm – 1:30pm and 2:00pm – 3:30pm
Duration:
1 hour 30 minutes
Price:
£29.50 for adults and £24.50 for children (recommended for ages 5-11 years old for best interaction and enjoyment)
Location:
Unit 5C, 127 Hackney Rd, London E2 8GY
What's Included:
Included within the ticket price both adults and kids will receive two special drinks as part of the interactive experience. There will also be sensory games and challenges.
Dress Code:
There is no dress code as you will be provided a special Avora Jumpsuit or Jacket for the duration of your time on Avora.
"Took the girls (4+7) to the immersive experience. The story is superb, the actors/facilitators totally dedicated. Wholesome and entertaining for all of us."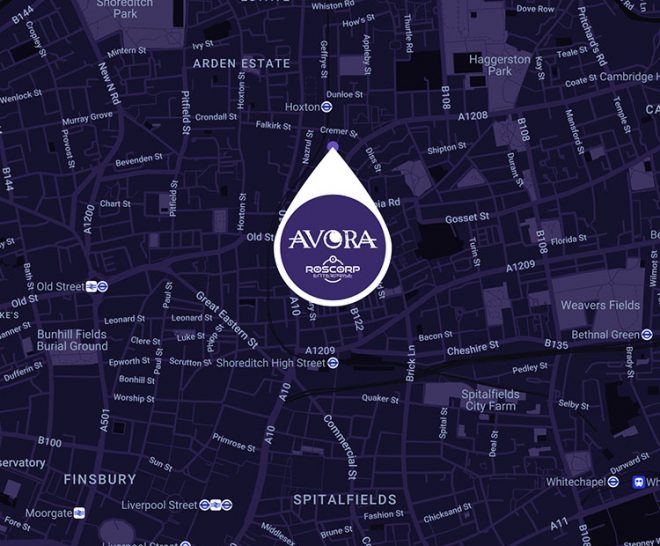 Roscorp Laboratory
The Gateway's Location
The first gateway to enter Avora has been discovered in London.
New recruits can find Hoxton tube station and Liverpool Street train station both close by.
Looking for an immersive cocktail experience instead?
Check out the Avora Cocktail Experience combining immersive theatre, impressive set design and world-class cocktails.